Windshield Replacement and Windshield Repair
ICBC Certified Glass Express
---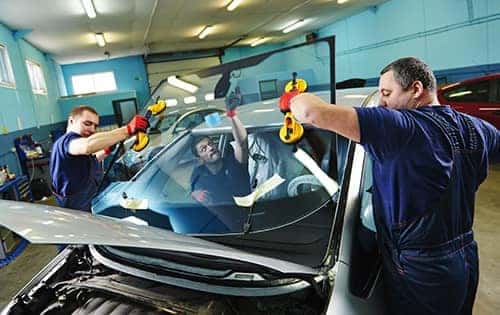 Glass Replacement
We use Original Manufactuerer Glass for Best Results
We replace your windshield when the damage:
is larger than a loonie
is in the driver's critical view
is a previous failed repair
is over a sensor or camera system
is over a heating element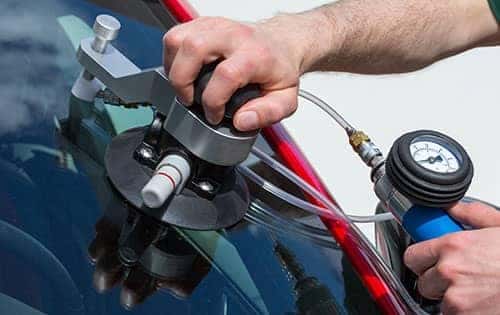 Glass Repairs
ICBC Comprehensive coverage includes free repairs
We repair your windshield when the damage:
is smaller than a loonie
is not in the driver's critical view
is not a previous failed repair
is not over a sensor or camera system
is not over a heating element
From the Initial Call – to the ICBC or Private Insurance Claim – to Final Payment
We look after all the details so you don't have to.
---
What is Original Manufacturer Glass?
When Langley drivers need auto glass repair, they turn to Freeway Mazda. That's because we only use original manufacturer glass when performing windshield glass repair. But what is original manufacturer glass? It's the very same windshield that your vehicle was built with at the factory. Essentially, it's highly regulated and more durable than the alternatives you'll find at your local auto shop. While original manufacturer glass costs slightly more upfront, it will save you in the long run because you won't need car glass repair nearly as often.
Next time you search for "auto glass repair near me," trust the expert mechanics to get the job done right and to perform glass repair with the quality windshield your car deserves. Read onto learn more about original manufacturer quality, and then schedule for glass repair. Don't forget to explore our service and parts specials to see how much you can save!
More Benefits of OEM Car Glass Repair
Durability is only one of the benefits Burnaby drivers can expect when they opt for an original manufacturer windshield during an auto glass repair. Next time you receive glass repair, here are a few other benefits you'll enjoy when you opt for OEM glass:
Manufacturer Warranty: When you choose OEM glass for your windshield glass repair, you can rest easy knowing your glass is protected by a warranty.
Resale Value: If you install off-brand parts, your car's resale value will drop. Opt for OEM glass, and its value remains the same.
Next time you're searching for "auto glass repair near me," remember that original manufacturer parts always save you in the long run.
Schedule for Windshield Glass Repair in Surrey
Next time you search "auto glass repair near me" in greater Vancouver, trust Freeway Mazda to perform car glass repair effectively, affordably, and with high-quality materials. If you have any more questions about original manufacturer auto glass repair, don't hesitate to give us a call at (604) 265-9232. We look forward to showing you just how quick and painless glass repair can be. If you have questions about auto parts, explore our parts tips for informative reads about tire sizing and more!
---
No Appointment Needed – No Need to Call ICBC First
Call today at 604-583-7121 or Schedule Service Online